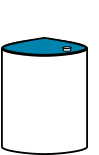 Ideal for the storage of all highly diluted or weakly corrosive products
Rounded plastic tanks
Versatile and cost effective storage
In addition to the production of tanks by roll-extrusion, EELIX offers a range of tanks produced using PE rounded sheets.
These tanks are particularly suited to low grade use, low volumes and the use of highly diluted or weakly corrosive products.
These tanks are produced by mechanical processes: plastic sheets are cut on a digital cutting machine, rounded by bending and assembled by hot polyfusion.
The correct tank depends on the type of application, the liquid to be stored, the volume stored and customer requirements.
EELIX
Benefits of rounded plastic tanks
Can be produced in a wide range of diameters to meet the footprint area available;
Allows for the storage of most corrosive fluids, including liquids with a high density and low volume;
Most simple and cost effective method, for example to produce double-lined retention tanks, gas scrubbers or specialised parts of all kinds;
Optimization of form and therefore cost of road transport;
Meets regulations in force.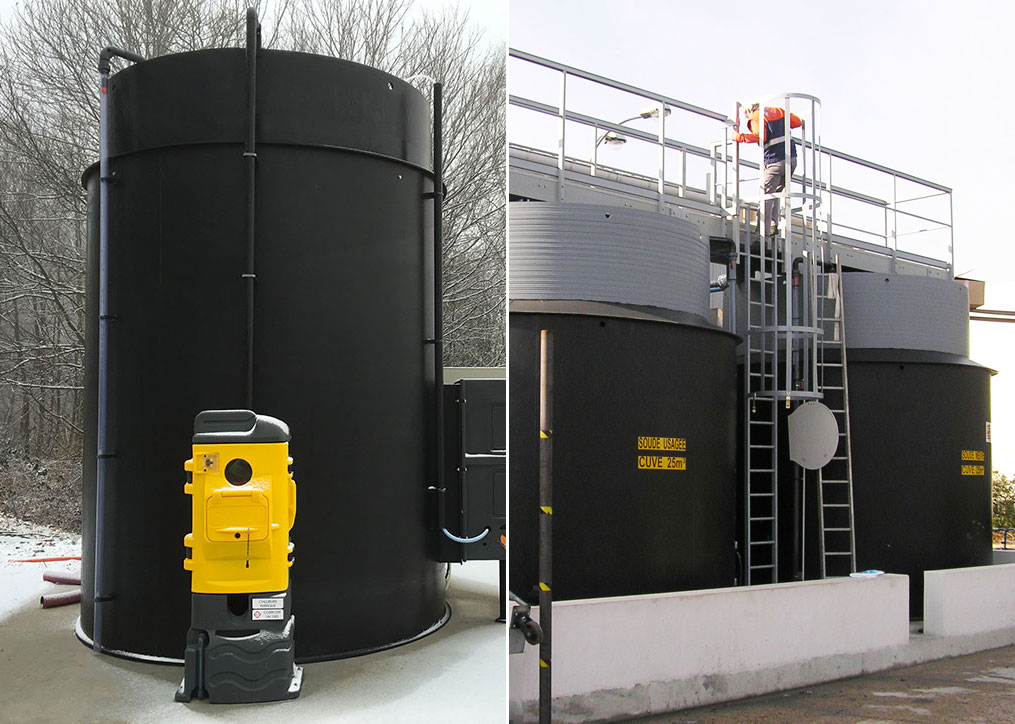 Rounded plastic tanks
Technical performance and chemical compatibility
Chemical resistance: the chemical inertness of HDPE (high density polyethylene) ensures the reliable storage of chemicals.
Resistance to UV.
Increased safety due to an optional double envelope: the very design of the retention tank guarantees 100% reliable storage. No leakage possible.
Versatility of tanks: each tank can be given a different function through the use of peripheral equipment such as service access and walkways, gas scrubbers, heaters… Many types of equipment and accessories are available, allowing customers to create a complete storage environment.
Guaranteed traceability of materials used.
Recyclability of material: EELIX tanks are 100% recyclable, even after 30 years of use. The materials used are perfectly suited to a circular economy.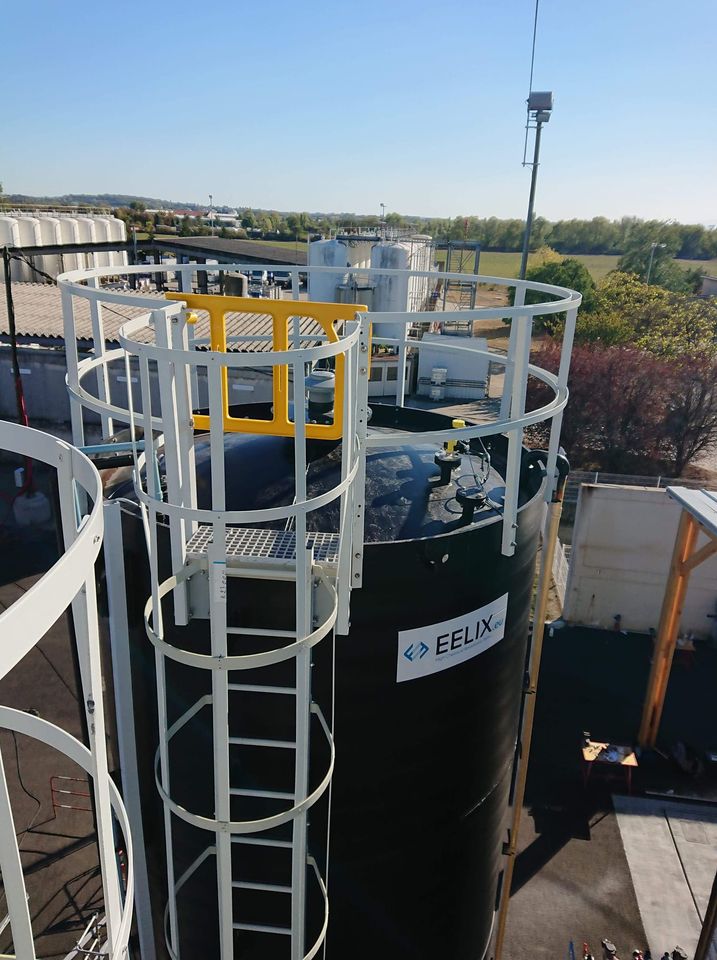 EELIX
Do you want to anticipate risks and design an optimal solution ?