Complete installations: 100 % turnkey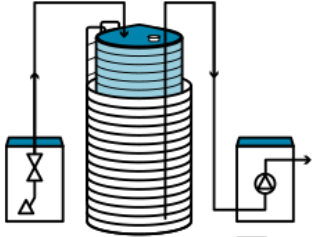 Equipped with a gallery of accessories: filling boxes, pump unloading, dosing, gas washing, etc.
Complete installations: 100% turnkey
Safety first
Our vertical tanks that make up turnkey solutions are manufactured by the extrusion-roll process and meet the storage requirements of many trades in the chemical and parachemical, pharmaceutical, water treatment and nuclear industries.
Coupled with dosing and unloading cabinets, as well as piping, vents and access ports, they form custom solutions designed for your industry, according to its constraints. Our installations meet all operating requirements, in compliance with environmental and safety regulations.
From storage tanks to complete systems, Storage & Systems is your preferred and unique partner for turnkey solutions.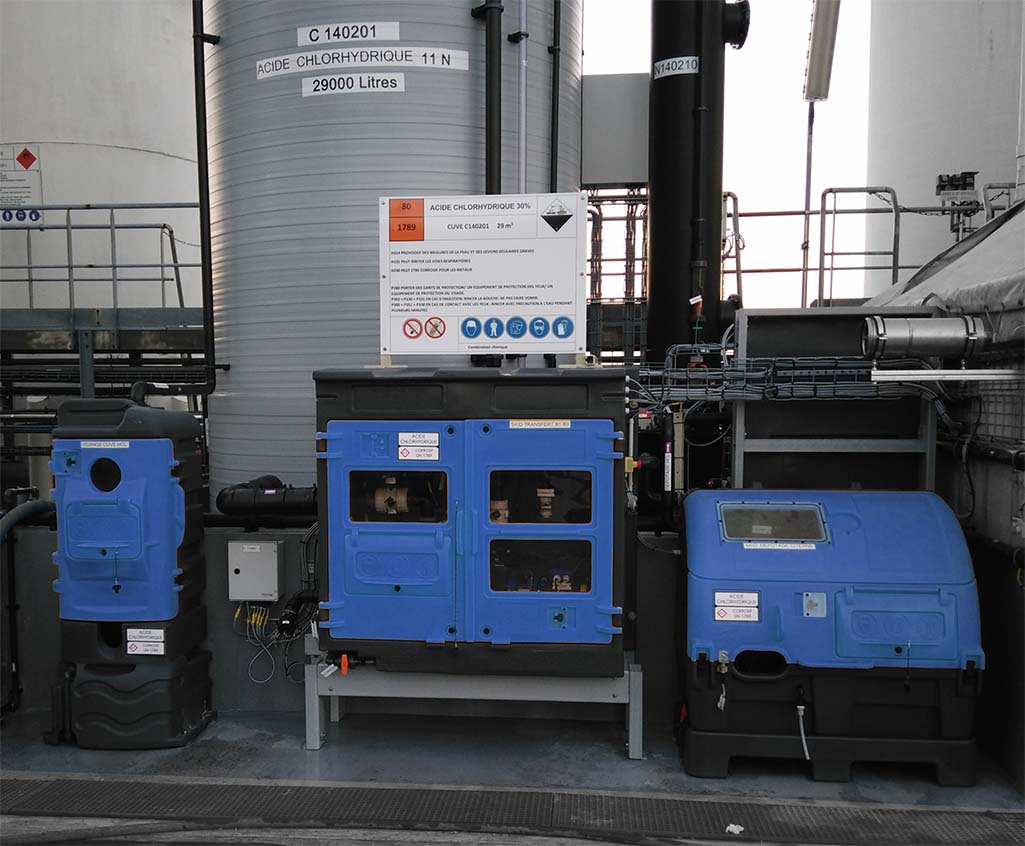 Concept
The turnkey concept of Storage & Systems allows to design the installations in a global problematic of exploitation, the respect of the rules of environment and security, technical performance and profitability for its customers.
EELIX
Quality of service
Aware of the complexity of turnkey solutions and the investment that it represents, EELIX has as a fundamental value the quality of the service.
You will be accompanied from the beginning of the project by our specialists. Everything is done to ensure that your requirements for quality, deadlines and prices are at the center of our attention.
.
Until the installation on site
From the delivery on a flatbed truck, the tanks can be craned to the ground for final placement, assembly of accessories and connection to the fluid processes.
Turnkey
Concept
Étude & CAO-DAO
Optimization of transport costs and fast national and international deliveries.
Transport convoys for exceptional deliveries.
Facilities
Connections
Editing
Automatism
Access
Accompaniment
Audit, engineering, determination of the level of risk, detailed studies, manufacturing, on-site installation, monitoring and controls.
CAD-CAM studies
Due to the multitude and diversity of the installations we carry out, Stockage & Systèmes always evolves with the will to accompany its customers in tailor-made applications. The notion of profitability for our customers is at the heart of each engineering phase.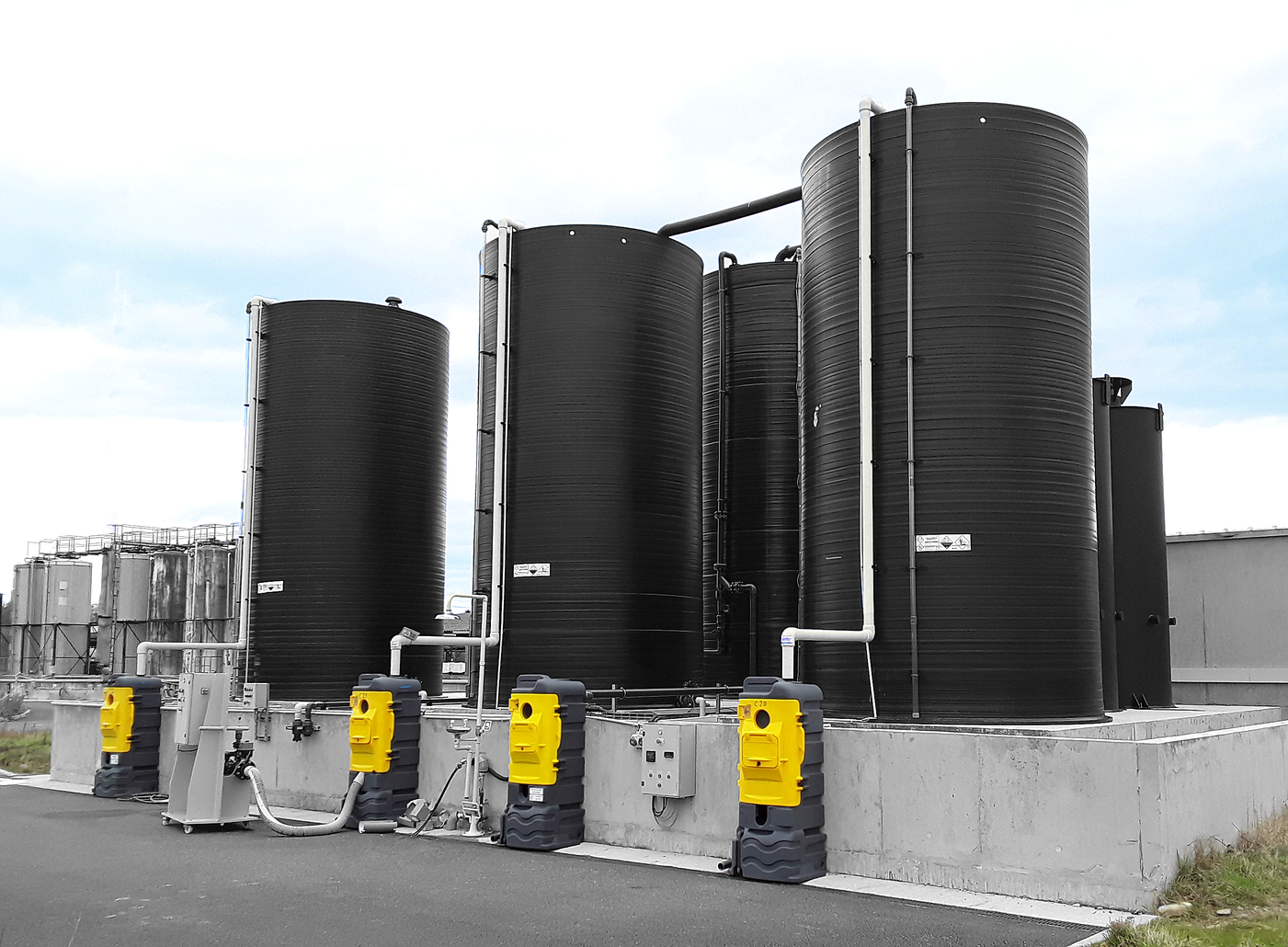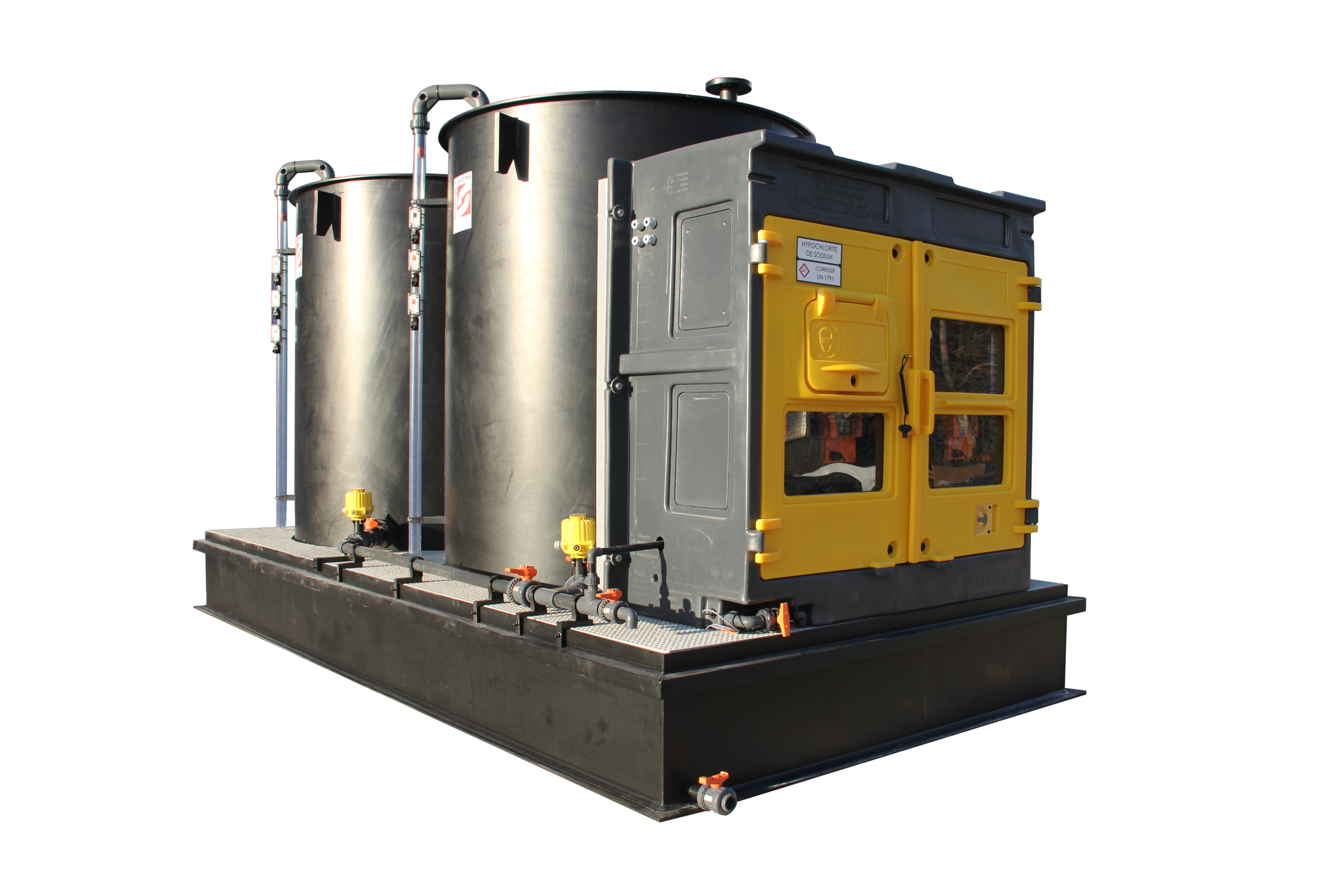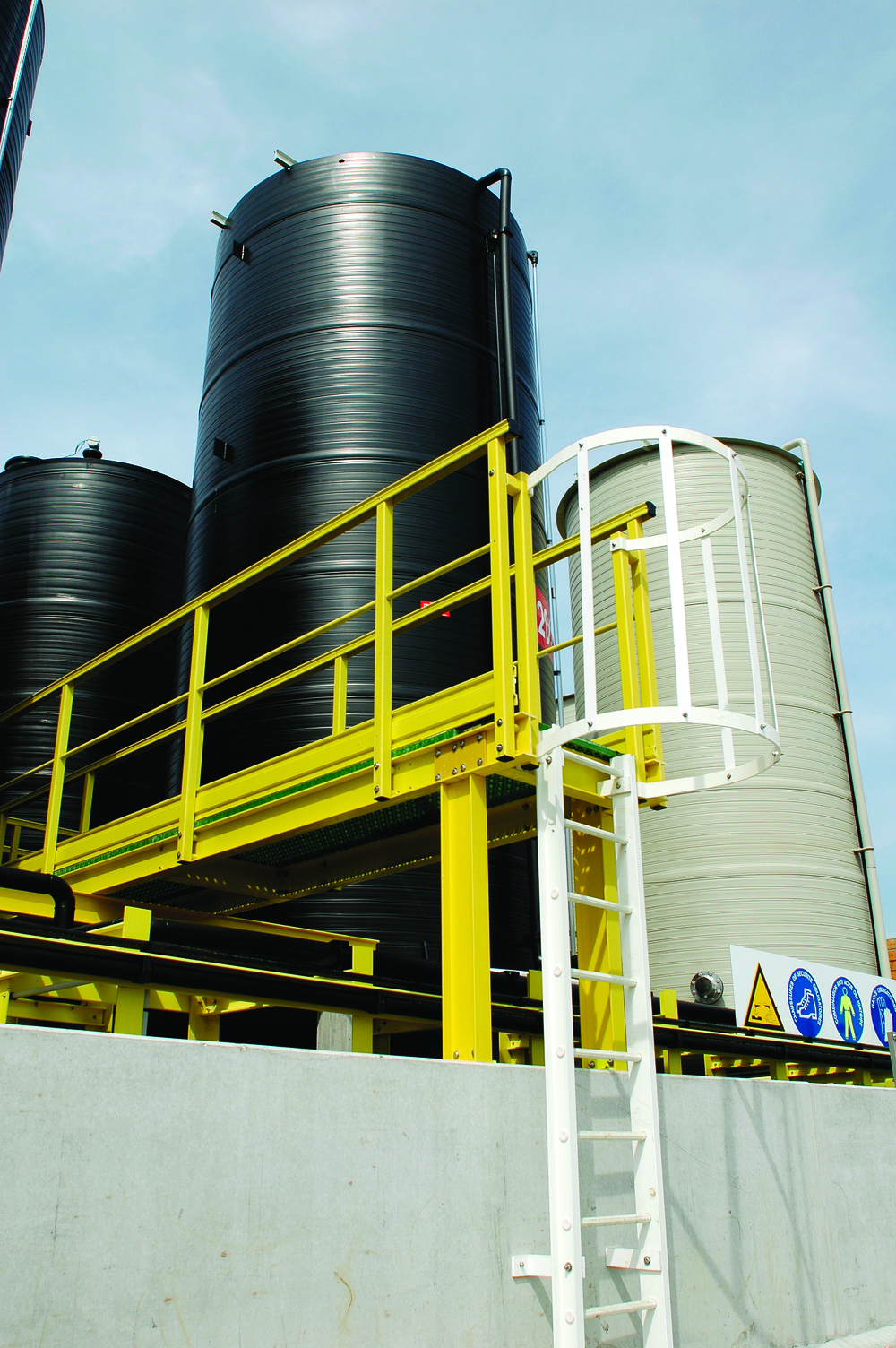 Turnkey installation
Relevant industrial sectors
Chemistry, petrochemical, pharmaceutical, cosmetic, perfumery, shipbuilding, food processing, water treatment, air treatment, cement industry, metallurgy, nuclear, surface treatment, distribution of chemicals, manufacturing of detergents, laundry, dry cleaners, paper industry, etc.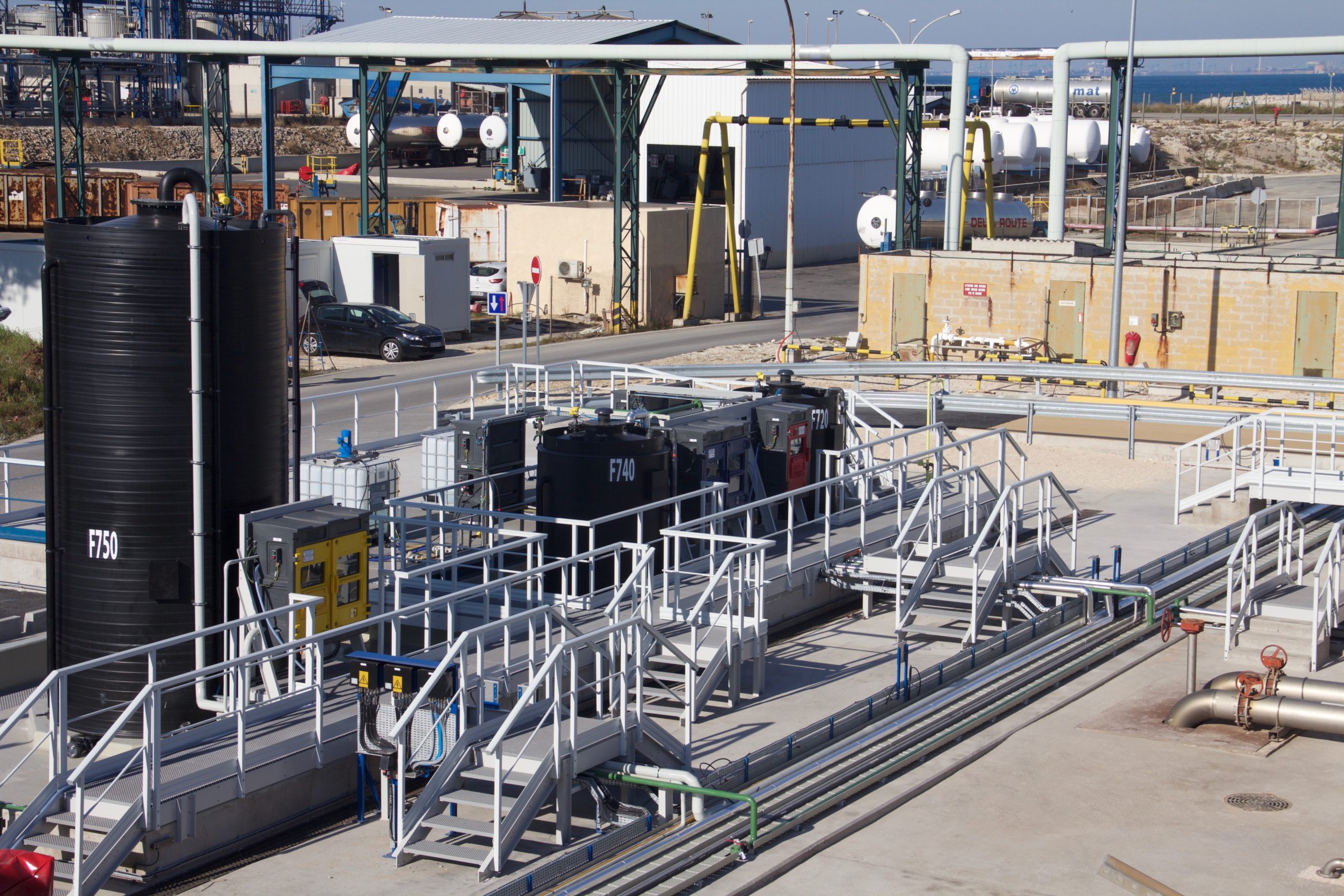 EELIX
Do you want to anticipate risks and design an optimal solution ?