Other products and services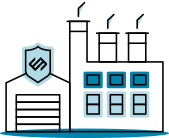 Pre-project engineering, tank inspection, walkways and access
Other products and services
Pre-project engineering

We guarantee expert advice, a storage system that meets all requirements and a complete environment of dedicated products and accessories.
When you send us a request, we take the time to analyze your project.
The sales team, with its expert knowledge of the chemical storage industry, will decode your request, propose a solution and a budget. The exchange of ideas between you and us leads to an optimization of your project, an essential phase during which the various constraints are taken into account in order to elaborate the best solution. Once the solution is validated, the manufacturing plan is developed by our design office.
All the parameters are integrated; the dimensioning, the equipment and accessories, the manufacturing time, the delivery…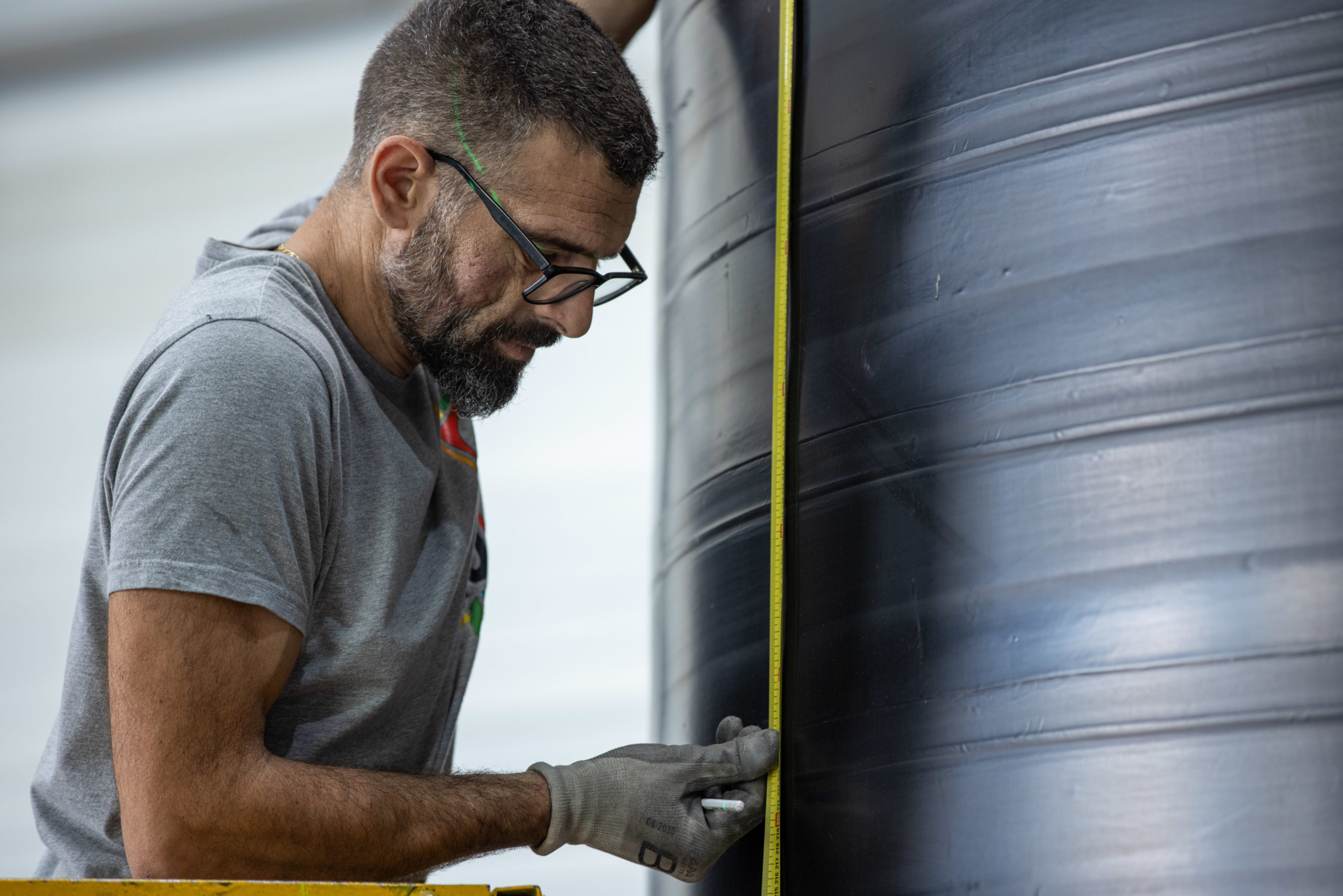 Pre-project engineering
From design to manufacturing
Our tanks are designed, extruded, rolled and assembled in-house. This advantage allows us to control costs and delays for the benefit of your industry. Submit your request to us!
Up to the installation on site
From the delivery on a flatbed truck, we can crane the tanks to the ground for final placement, assembly of accessories and connection to the fluid processes.
Autres produits et prestations
Inspection de cuves
EELIX ne se contente pas de fabriquer et de fournir des solutions de stockage de produits chimiques, nous offrons également un service complet d'installation et d'inspection.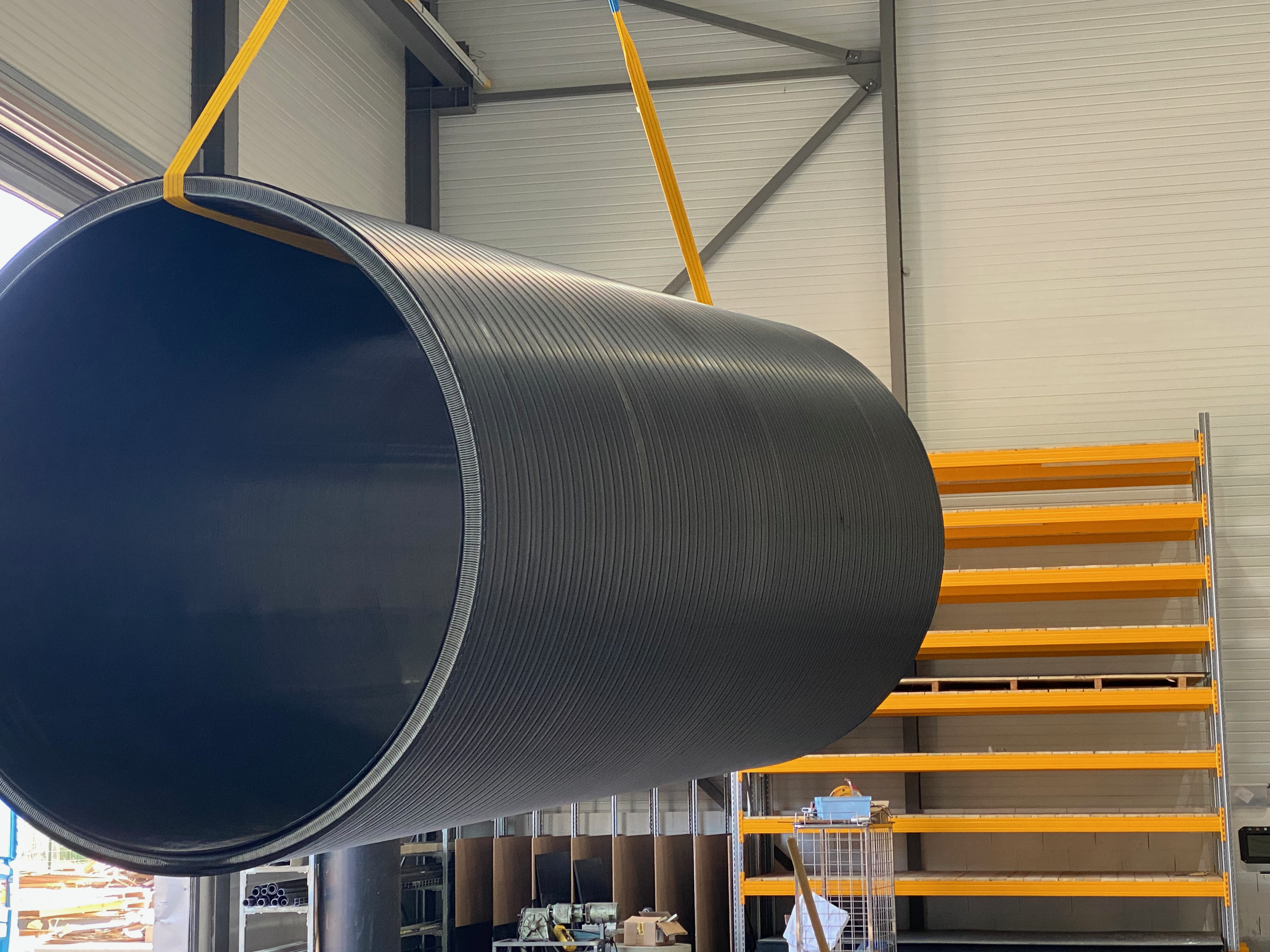 Other products and services
Gateways and access
AGAINST ALL TYPES OF AGGRESSION
Completely inert polyester material, unaffected by chemicals, atmospheric and saline aggression, and splashes of acids and bases.
No maintenance is required as the color is dyed in the mass and has an anti-UV protection.
Thermosetting polyester, as opposed to steel, is not a target for theft on the operating site.
In order to guarantee the safety of the operators, supply of the polyester grating profiles in conformity with the standards in force. On-site assembly is optional.
Mechanical resistance and electrical insulation ensure safety.
The longevity, lightness, ease of installation and lack of maintenance increase profitability.
Studies available on request, all projects including specific customer requests: plans, calculation notes..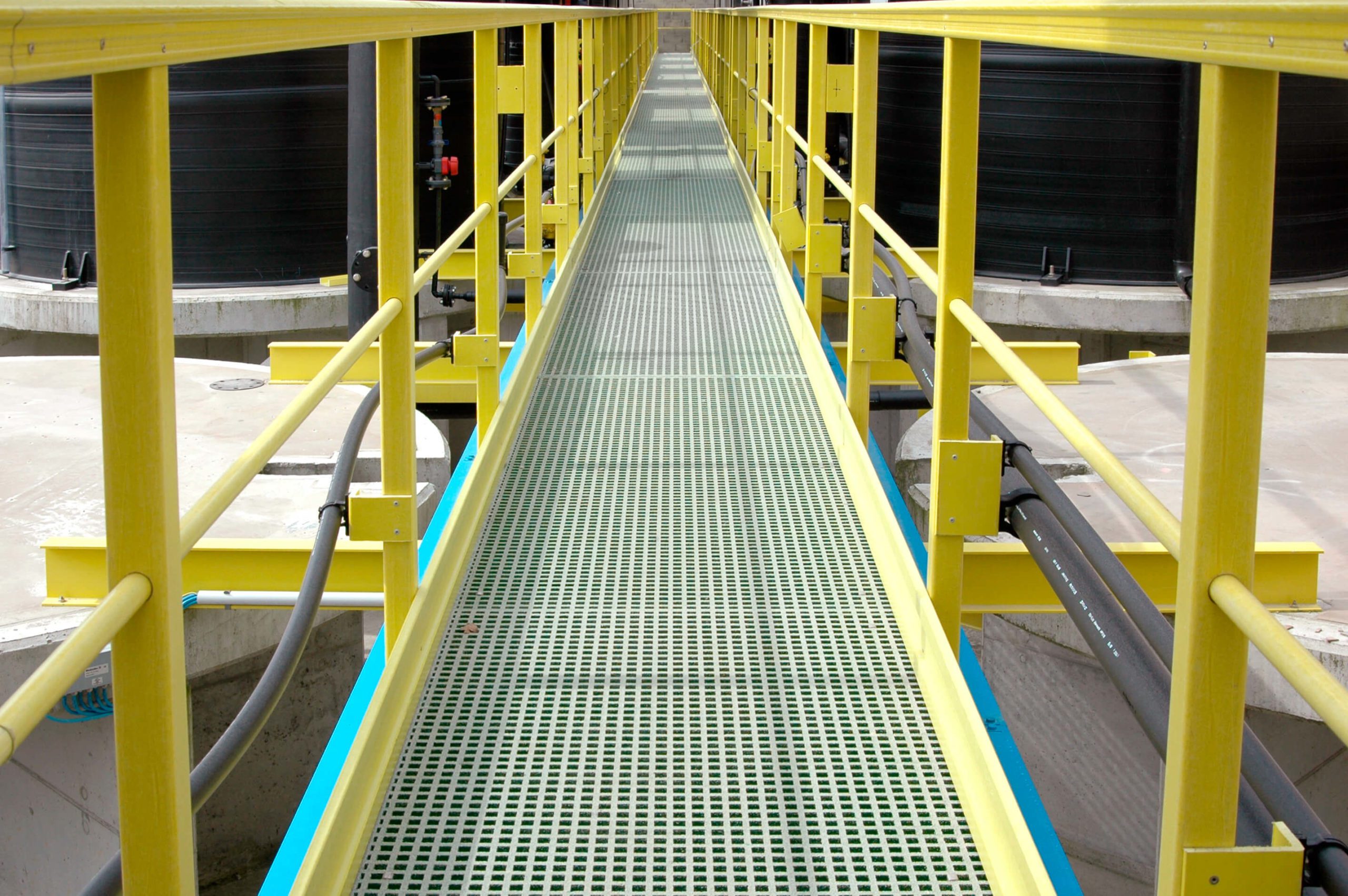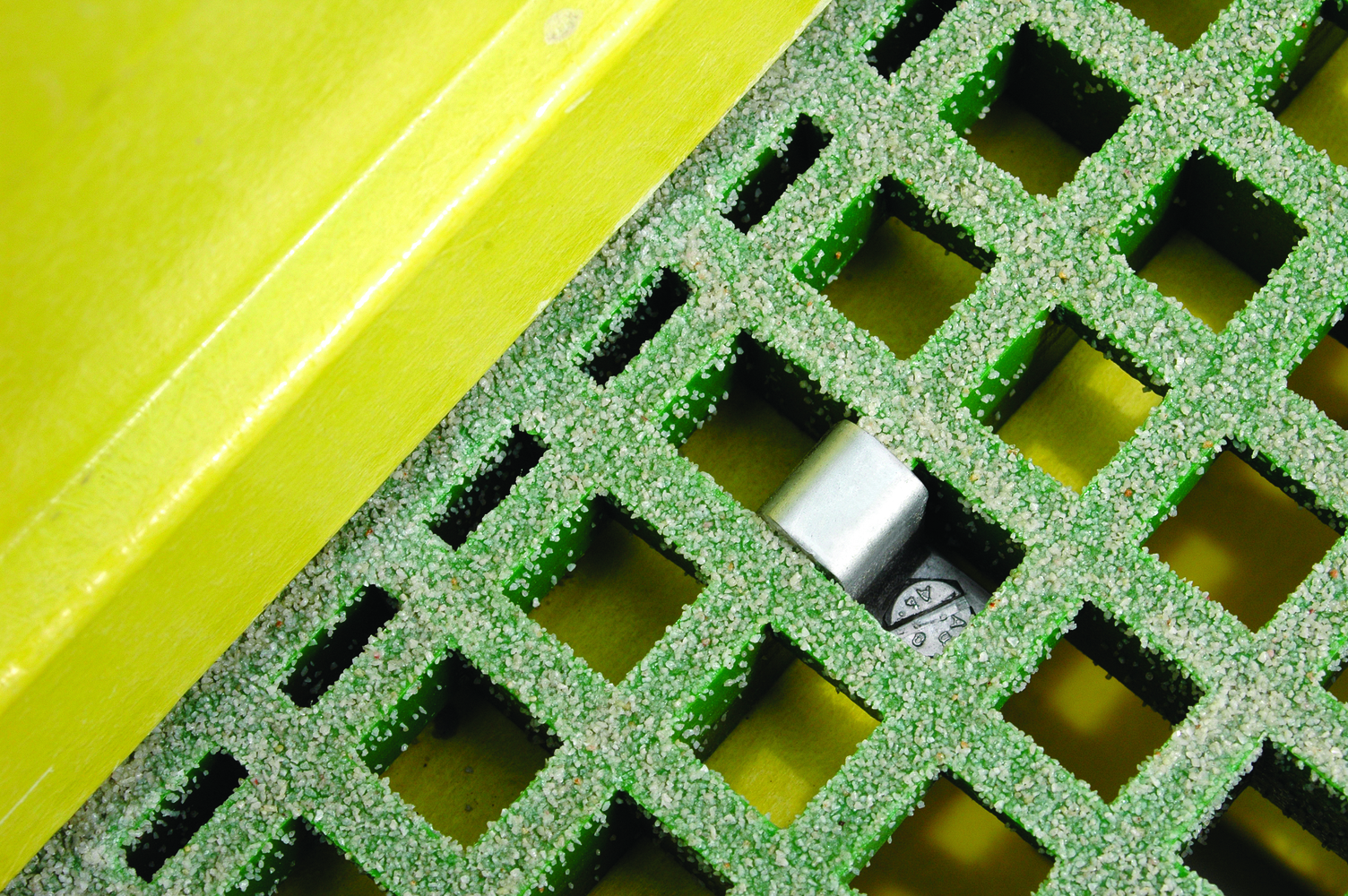 Walkways and access
Gratings, floors, steps, walkways, platforms, paths, guardrails, ladders, landings…
EELIX
Anticipate risks and design an optimal solution?