High Resistance Tanks
For chemicals and corrosives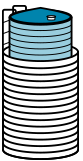 Vertical tanks extruded-wrapped
Up to 75 m3 without sleeving
Manufacture of extruded-rolled tanks, Schoeller-Allibert technology, extremely reliable, for complex and sensitive uses. These tanks are available in single or double jacket for medium to very large volumes.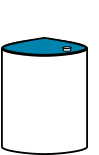 Vats in curved plates
Single jacket tanks are designed for simplified uses, small volumes or very dilute or slightly corrosive products. Their manufacture allows easy and efficient use for many industrial applications.
Horizontal tanks
Recover or store heating oil, diesel, oils or rainwater with the same safety and durability as vertical tanks. These 1,500 to 120,000 liter tanks can be buried or above ground. (NBN T44-002 – VLA-REM II compliance)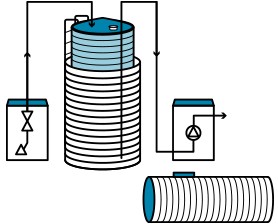 Dispensing and dosing boxes
Our ranges are a compendium of innovations for the unloading and dosing of chemical products. Our boxes protect the operator, secure the installations and preserve the environment from all the dangers inherent in operations.
Other products and services
From design to manufacturing, to on-site installation, EELIX guarantees expert advice. We also offer a complete installation and inspection service, as well as a range of complementary products.
PEHD & PP tanks
The leading storage solutions for corrosive liquids
Discover high resistance tanks , manufactured by extrusion-winding
Workflow
A comprehensive range inherited from Schoeller-Allibert
All the techniques developed by the renowned manufacturer Schoeller-Allibert have been redeployed by Eelix, modernised and implemented within an updated workflow. Within this range, you will still find the famous roll-extruded tanks, but also tanks manufactured from rounded sheet, full installations and a full range of useful accessories.
EELIX // High strength tanks
Extrusion-roll technology
former Schoeller-Allibert 
News
The latest news from EELIX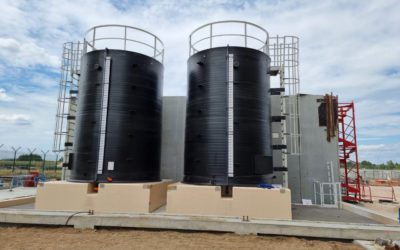 EELIX installs several large volume HDPE extruded coiled tanks at the Belleville power plant From the start of the project, the clear objective was to secure and design large-volume storage facilities by putting all the technical advantages on its side. Although other...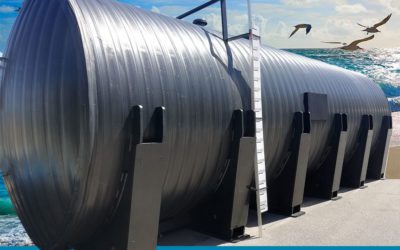 Eelix is on vacation from Monday August 10 to Friday August 28, 2020 The past period was also hectic at Eelix. Not only because of the health crisis, but also because of the high production capacity that has been sustained. The Eelix team will therefore soon enjoy a...
At the heart of Europe
We are active throughout France, the Netherlands, Germany, Italy, Spain and the North European countries from our site in Belgium, which extends to over 25,000 m2.
At the heart of a large group
We are a Franco-Belgian, independent company within a large group, which guarantees both strength and longevity.
At the heart of the industry
EELIX manufactures HDPE & PP storage tanks, up to 60 m3, using the rolling extrusion technology from SCHOELLER ALLIBERT.