HDPE double wall storage tanks
A wide range of storage solutions
for corrosive liquids
Double-walled tanks
Quality approved
Recover or store heating oil, diesel, oil or rainwater with the same safety and durability as vertical tanks. These 1500 to 120,000 liter tanks can be buried or above ground (NBN T44-002 – VLA-REM II compliance)

Virgin non-recycled HDPE
Unique double-walled manufacture by spiral welding on a mandrel.
The 2 walls are smooth
Resistant to the pressure of the water table.
Long life, anti-corrosion for life.
Resistant to stray currents and to U.V.
Efficient and economical.
Excellent light weight/high stability ratio.
EELIX
Composition and production

The tanks are made of HDPE, high density polyethylene of the highest quality. No recycled materials are used in the production.
A tank is composed of a cylindrical body, two sides and a cylindrical base in which the lid is fixed. The body of the tank and the sides are made of an integral double wall.
The interior and exterior are smooth. Intermediate vertical reinforcements are necessary to ensure the strength of the tank body.
All tanks are accessible for inspection via the manhole. An optional prefabricated HDPE extension can be welded to the starter. The dimensions of this socket are adapted to the diameter of the primer.
Five connections are provided as standard, they are fixed on a galvanized steel cover adapted to the cylindrical primer. A plastic cover is also available as an option, but it is intended for pedestrian use only.
In case of heavy loads, it is necessary to provide a cast iron cover adapted to the traffic constraints. These cast iron covers must be installed in the road surface so that they do not rest on the head of the tank.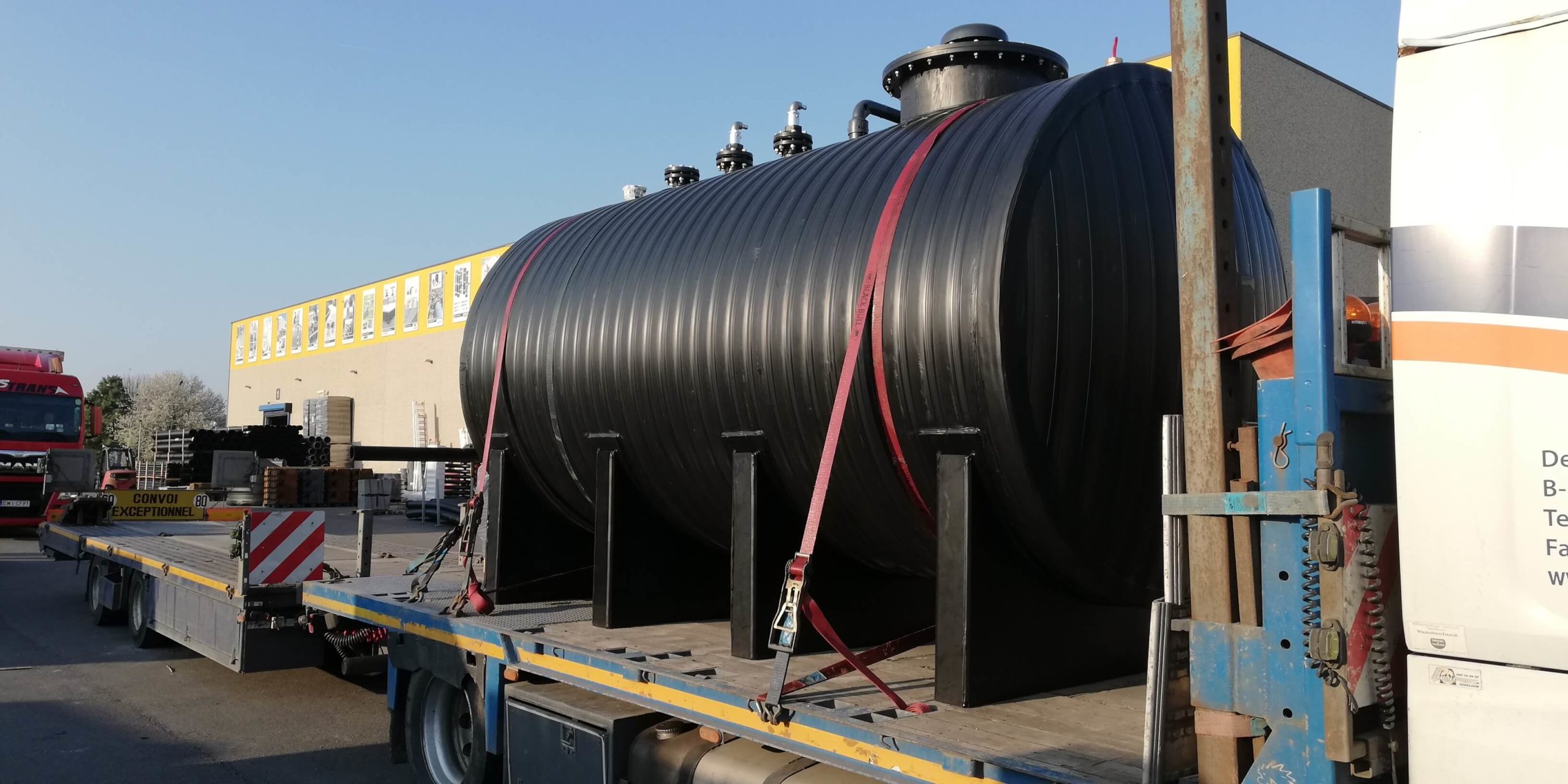 Double skin HDPE storage tanks
Ranges
Eelix offers storage tanks for heating oil, diesel, waste oil and rainwater.
1500 à 120.000 L → buried
1500 à 120.000 L → above ground
1500 à 120.000 L → above ground
to be buried with pumps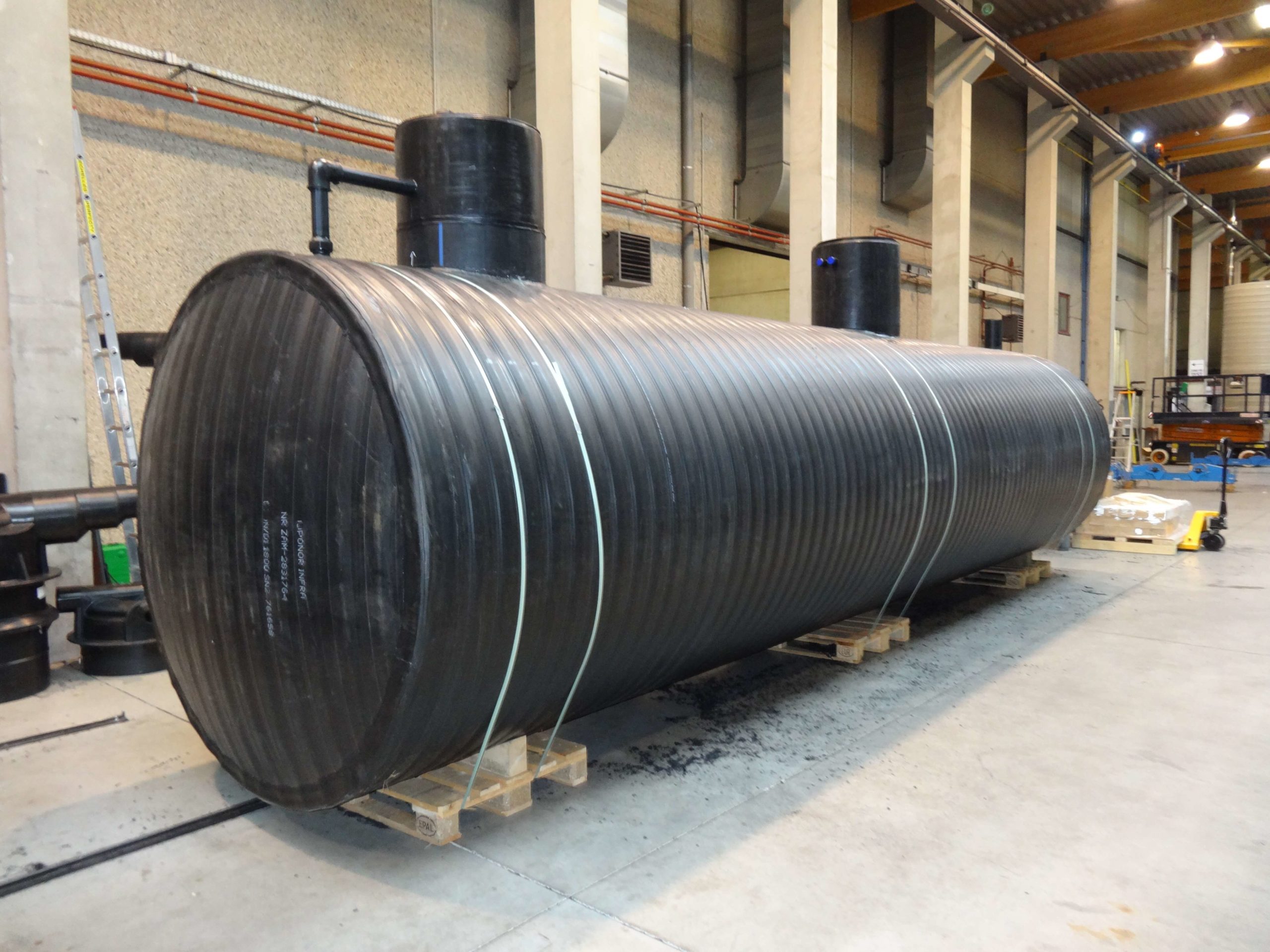 Double wall high density polyethylene tanks
Options
(on request)
PP lid – Cl-A
Cast iron cover – Cl-D – Reclock C Ø 700/li>
Extension 400 mm
Additional manhole – Height 200 mm
Additional entrance
Wall
Connection with flanges
Galvanized steel feet (WZB)
Filling plug 3" for water
3" vent plug
Gauge with float type Tankalert
Fafnir type overflow safety device (Atex certified)
Galvanized plate 5×2
Galvanized plate 3×2" and 2×3".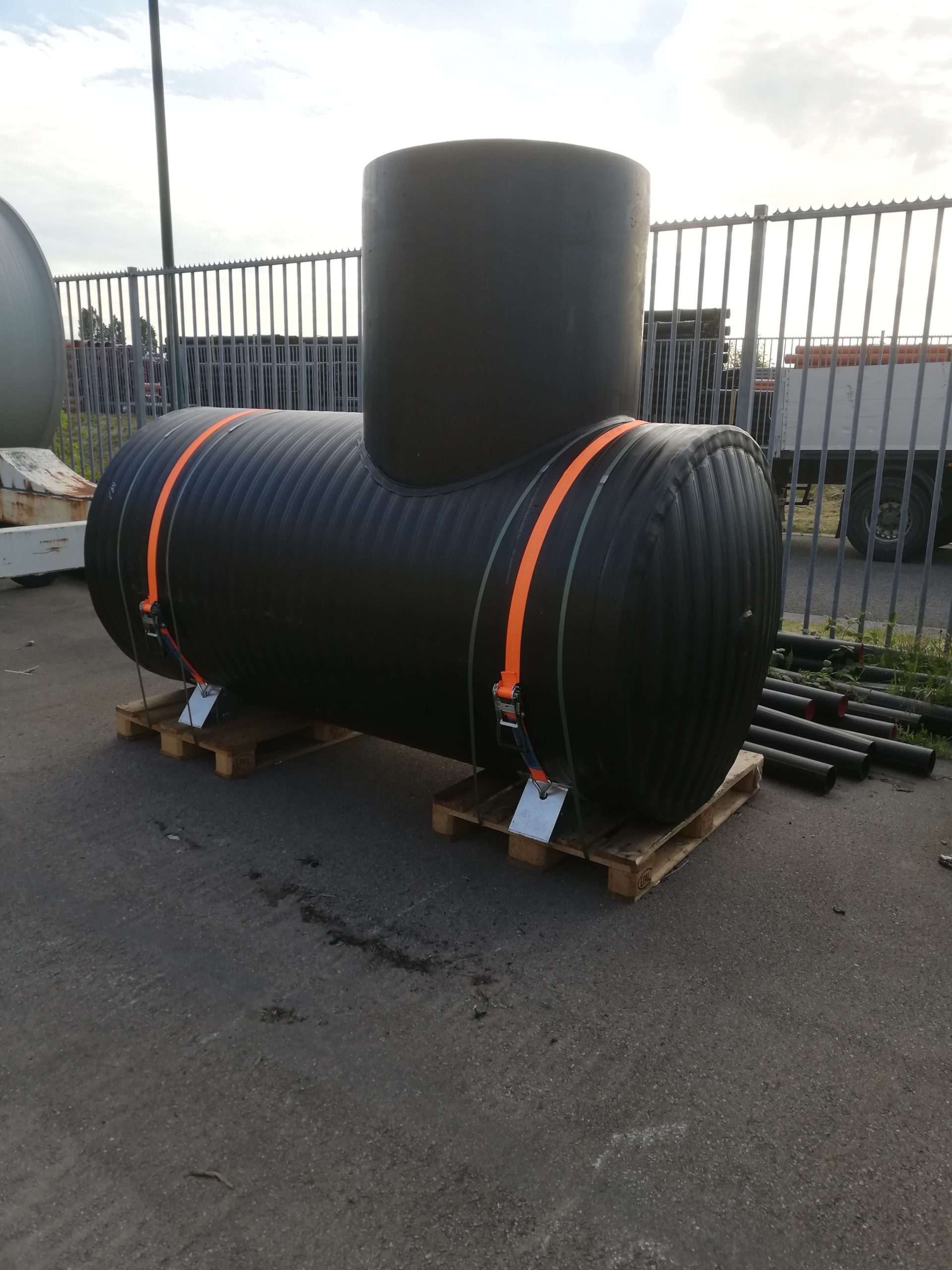 Double wall HDPE storage tanks
Documentation
Underground tanks
Implementation of double wall HDPE tanks.
Aerial tanks
Implementation of double wall HDPE tanks.
EELIX
Anticipate risks and design an optimal solution?